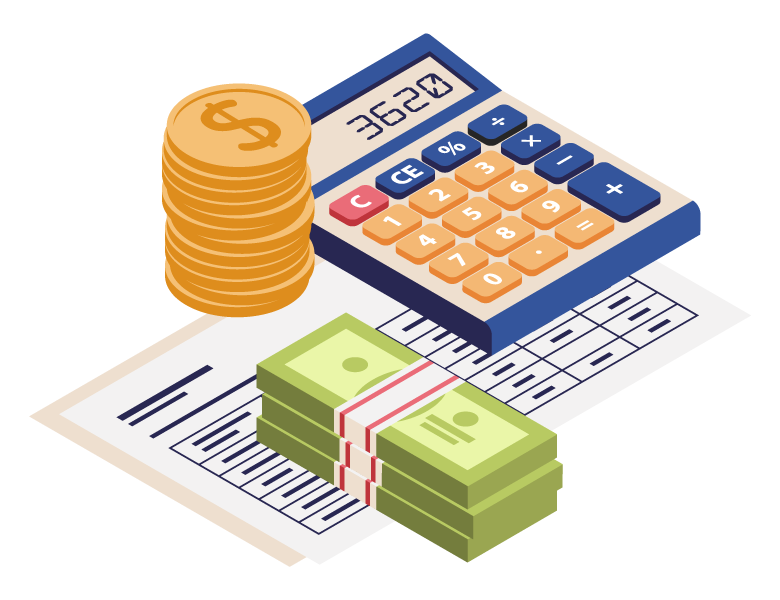 We Understand Your Challenges
Companies often face daily challenges in keeping proper records of financial transactions in the course of business.
This is especially true for small and medium-sized enterprises with limited resources.
In such companies, clearly the focus should be on growth. On top of that, there is commonly a lack of onboard expertise equipped to deal with the changing complexities of accounting guidance.
This despite how such changes could significantly affect a company's daily operations, or even its profitability.
Engaging QBA, a bookkeeping services firm, is certainly a fitting solution, all while keeping costs low.
In addition to coping with bookkeeping, companies have to draw up financial statements that meet the relevant authorities' requirements.
These include Annual Returns filing with ACRA and Tax Returns filing with IRAS annually, just to name a common few.
Too often, SMEs unintentionally fail to meet such requirements, facing hefty penalties as a result.
Compliance
Ever Increasing Complexity
In Singapore, companies are required to maintain proper records of their financial transactions for compliance and reporting purposes.
More importantly, drawing up your accounts accurately, in full and in a timely fashion is critical to evaluate performance.
Crucially, your accounts have to be prepared in accordance to the Singapore Financial Reporting Standards (SFRS).
Failure to do so may result in the rejection of statutory submissions. Certainly, there are very high associated costs in such instances where you can avoid.
To add to the complexity, the SFRS is often ever-changing and updated annually. Guides that applied years ago may now be actually in breach of certain regulations, hence it is critical for companies to keep up with changes. Management must understand the implications of changing guidelines without losing focus or exhausting too much time dealing with it.
How Our Outsource Accounting Service Can Help You
All the Benefits Wrapped Up One A Single Solution
Apart from the obvious benefit of saving on significant manpower costs, outsourcing your bookkeeping and accounting to a professional firm helps ensure compliance in many ways.
Avoid hefty penalties from missing your annual filing deadlines, or from reporting a set of accounts that do not conform with the SFRS.
By outsourcing your books to us, you can keep track of your business performance in a timely fashion, especially if you choose to subscribe to one of our cloud accounting service.
Log in with your smart phone anywhere with an internet connection and closely watch your profit and loss in real time, or receive monthly financial statements for an overview month-on-month.
Our Bookkeeping & Accounting Services
So You Can Focus on Growth
Being a professional accounting firm, we help you understand the importance of bookkeeping, and hence see the value it adds.
In particular, we aim to provide first-class bookkeeping services to help your business grow. You have the assurance with us that we prepare your accounts in accordance to the SFRS.
With a core focus on bookkeeping and accounting for SMEs, we employ cloud-based software like QuickBooks and Xero. Because of that, you can access and manage your business so much easier, from anywhere in the world.
Our accounting and bookkeeping services Singapore include:
General ledger management
Accounts payable management
Accounts receivable management
Fixed assets schedule preparation
Bank reconciliation
Management accounting
Cash flow, forecasting and budgeting
Preparation of financial statements
Compilation of annual reports and it does not end there.
You can trust your bookkeeping with us, and focus on growing your business while we take care of the heavy lifting. In the process, we examine your internal business processes and provide valuable insights on industry best practices. As a consequence of that, your operations become more efficient and well oiled.
Indeed, the preparation of financial statements is an essential part of running a business. More specifically, accurate and prompt reporting will benefit your business through timely analysis of your company finances.
This will provide essential insights to the state of affairs of your company from a financial perspective.
For the benefit of your business, our accounting and bookkeeping services include the provision of:
Monthly statements of comprehensive income (profit and loss)
Monthly statements of financial position (balance sheet)
Financial Analysis
Monthly statements of cash flow
Start taking charge of the important things now instead of getting bogged down by paperwork.
Speak with our team of experts to learn more, and see how we can customize solutions best suited for you.
Quest Business Advisory is regularly engaged by clients for specialized tasks such as accounting forensics, litigation support in business and family disputes and regional tax management.
Feel free to speak to us to find out options available to you